Get started with Lev Match, the industry's digital marketplace for
CRE debt financing
The first "self-serve" platform to find the best-fit lender.
Enter the details of a property and the financing you are looking for.

See a list of lenders who match your specific deal requirements.

Get your deal out to market in as little as 5 minutes with our digital deal book creator.
$
0
billion
In loans closed over the last 18 months
All the benefits of a broker for a fraction of the cost
Whether you typically rely on existing lender relationships or lean on brokers, securing financing can be challenging. Lev delivers best-of-both-worlds solutions that will completely transform your financing process.
Build new lender relationships
Whether you're exploring new markets or simply looking to increase your network of lender relationships, Lev's lender search and relationship management tools will help you get closer to the lenders that matter.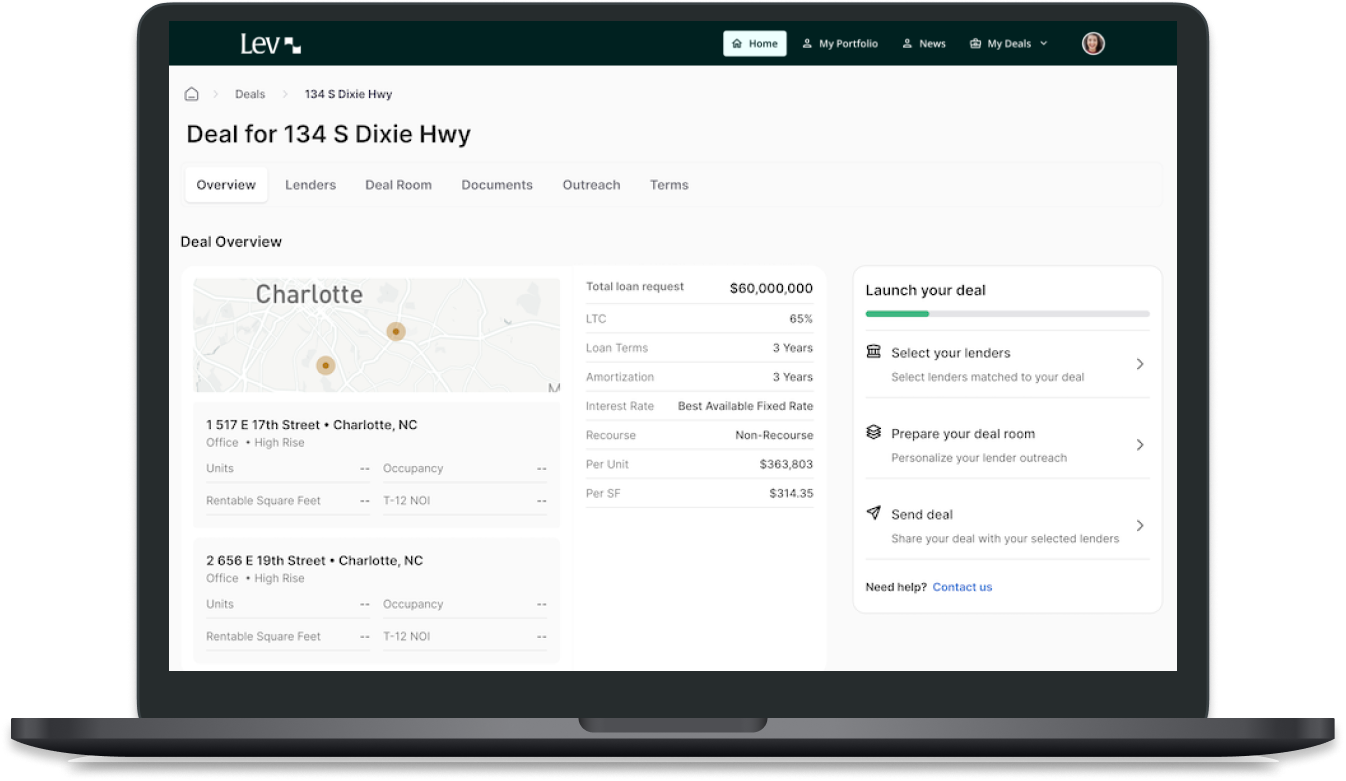 Trusted by the Best Names in CRE